MARSHALL, MI – Shannon Martin, M.D., has been named Oaklawn's 2019 Physician of the Year.
Martin was selected out of 17 nominees for Physician of the year and was honored during a gathering of Oaklawn staff members at the Franke Center for the Arts on December 12th. The event included the presentation of service awards to 105 other employees.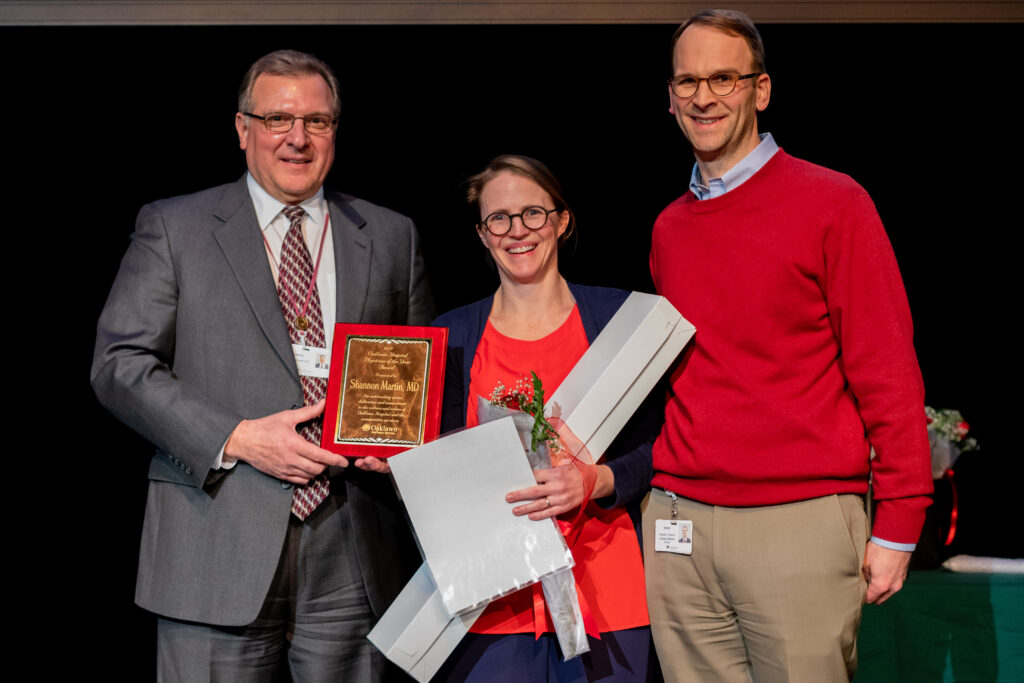 "The purpose of this award is to not only acknowledge a physician that exemplifies the culture and values of Oaklawn, but to also honor an individual that is inspiring to members of their profession and dedicated to the needs of their patients," said Marla Stuck, Executive Director of Human Resources at Oaklawn.
Martin is the 9th recipient of Oaklawn's Physician of the Year Award. As this year's honored physician, Martin will direct a $500 donation to a charity of her choice, and her name will be placed on a plaque displayed in the hospital's main entrance.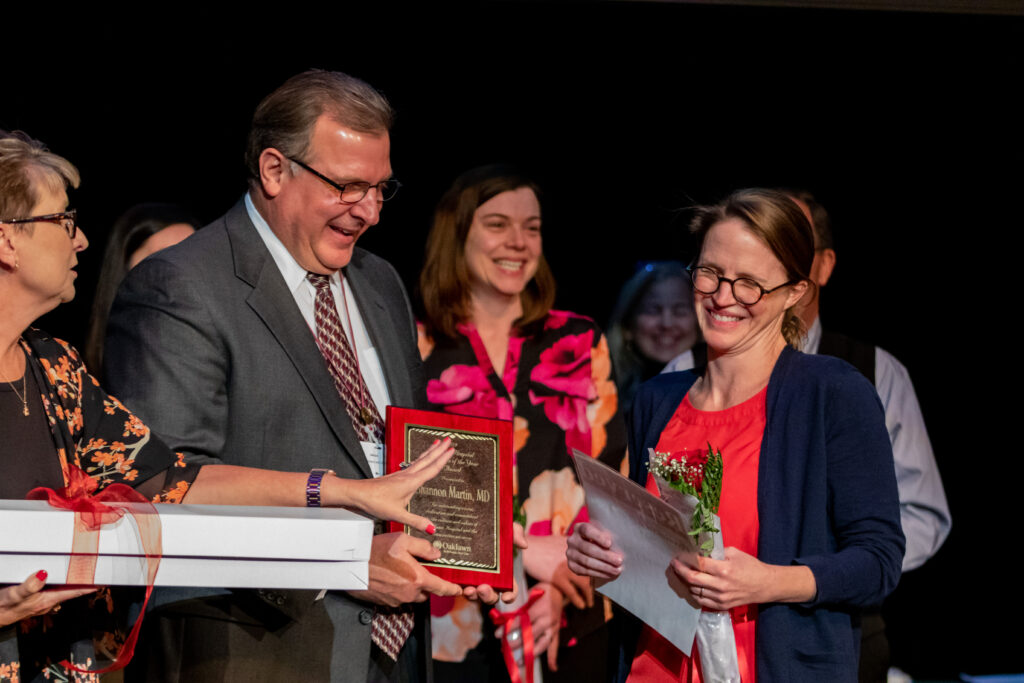 Gregg Beeg, Oaklawn President & CEO, said "Martin's complete focus is on patient care, solving countless complex problems for her patients, even going as far as lying on the floor with a young child to perform the exam, simply to make the child calm."
"Martin shows integrity by being available to take a call from patients, colleagues and the ER at any time. She is also committed to our community with her work at the Fountain Clinic and her sponsorship of many local charity events." Beeg said. "She is committed to providing the best possible care."
Martin joined the Oaklawn medical staff in 2010. She resides in Marshall with her husband Doug and their five children, Henry, George, Helen, Edward and Charles.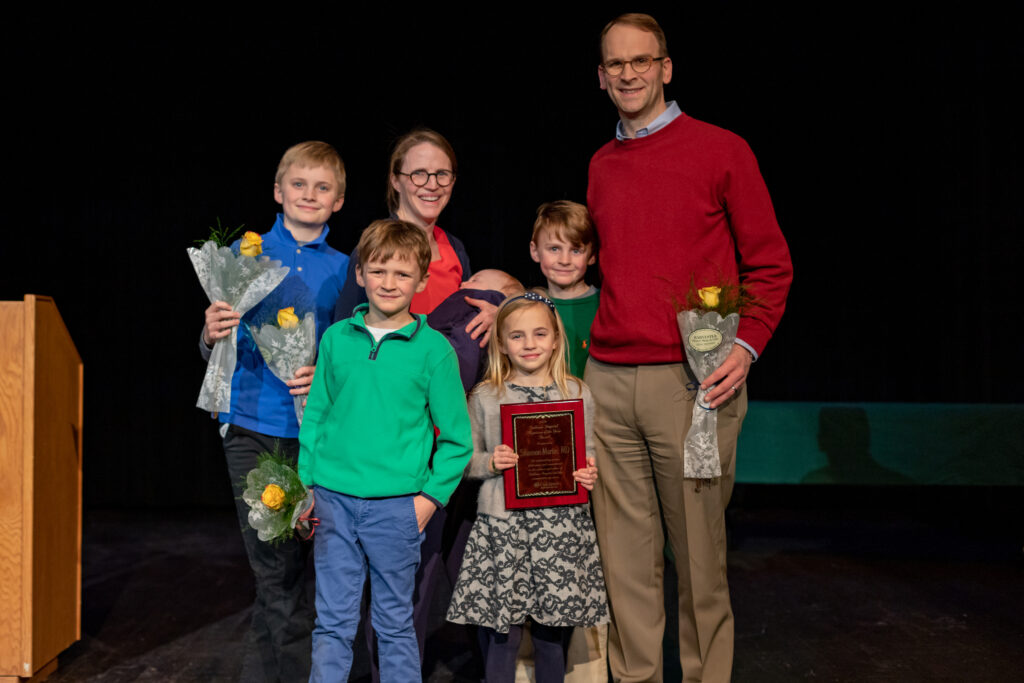 The physician award was established to recognize a physician who has demonstrated their commitment to Oaklawn's culture and values, and to the community. To be nominated, a physician must have been a member of Oaklawn's active medical staff for at least three years, and may be nominated by hospital staff, medical staff or members of the Board of Directors. Members of Oaklawn's Medical Executive Committee made the final selection.